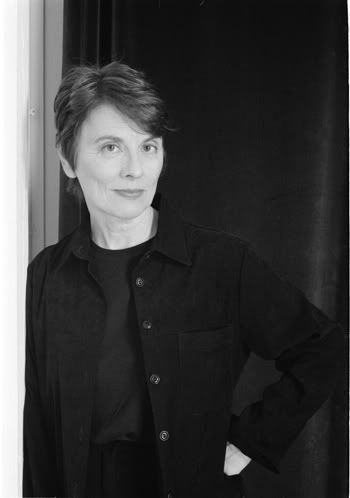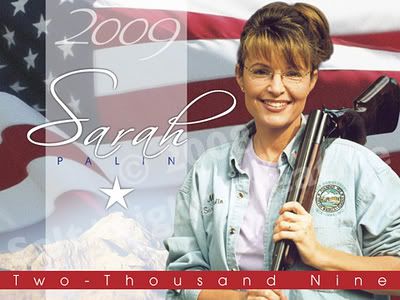 In refreshing contrast to Eve Ensler's hysterical vagina-mongering is Camille Paglia's sober academism. Grounded in the classics, she is nonetheless well-versed in pop cultural idioms, and nothing is spared from her level gaze, whether its Madonna or the French poststructuralists. She returned as regular contributor to Salon.com on 14 Feb (V-Day!) 2007, where David Talbot once summarized her résumé as: "She burst onto the scene in 1990 following the publication of her book, Sexual Personae. Paglia was a rough-trade feminist not afraid to challenge the orthodoxy of the women's movement or its reigning sisterhood; a professor from a small college with no qualms about torching the Parisian academic trends then enthralling Ivy League humanities departments… (from The Salon Interview: Camille Paglia, 7 Feb 2003)".
I actually stumbled upon her while reading the Wikipedia entry on Ensler about whom she has this to say:
The perversion of feminism that Ensler represents–turning Valentine's Day, the one holiday celebrating romantic harmony between the sexes, into a grisly memento mori of violence against women–has been well demonstrated… That the psychological poison of Ensler's archaic creed of victimization is being spread to impressionable women students is positively criminal.

The buffoonish hooting and hollering incited by Ensler's supposedly naughty play is really the hysterical desperation of aging women who have never come to terms with the cruel realities of nature and who cannot face the humiliating fact that, despite their accomplishments, they will always be culturally swept away by the young and beautiful. That in the year 2001 the group chanting of crude four-letter words for female genitalia is viewed as some sort of radical liberation implies that the real issue in the "Vagina Monologues" isn't male oppression but bourgeois repression–the malady of the dainty, decorous professional class that was created in the first century after the Industrial Revolution.

Today's upper-middle-class Western women, with their efficient, schematized lives, are so removed from elemental mysteries that they are naively susceptible to feverish charlatans and cultists like Ensler, who encourages the delusion that they are in full control of their reproductive system and that everything negative or ambivalent about it has been imposed by the prejudice of misogynous males…

Today's genteel ladies would learn a lot more about life if they would cut the crap and get out of their gilded ghettos. A day at a potato farm or crab-picking plant would do a hell of a lot more for them than an evening at Madison Square Garden with Eve Ensler and her pack of giddy celebrity lemmings in hot-pink suits.
Meowwwch! The claws are out and aimed at the jugular. This scathing denunciation came after her mourning of the passing of Emily Vermeule, distinguished professor of classical philology and archaeology at Harvard University. She put Ensler's unabashed propagandism that masked itself as 'art' against the academic diligence of Vermeule who "held herself to the highest standards created by great male scholars of the past; she did not advance by genuflecting before Michel Foucault or by spouting the simplistic social constructionist dogma that has made academic feminism such a morass of ignorance, fakery, gimmickry and bullying careerism".
For Paglia to admire a woman for aspiring to standards created by men is stunning enough for feminists, but to admit that Sarah Palin is the best thing that happened to the movement since Madonna is to taunt vituperation from the sisterhood-of-the-travelling-vagina establishment. (She, by the way, counts herself a Democrat libertarian, pro-choice, and atheist.)
Palin represented an explosion of a brand new style of muscular American feminism. At her startling debut on that day, she was combining male and female qualities in ways that I have never seen before. And she was somehow able to seem simultaneously reassuringly traditional and gung-ho futurist. In terms of redefining the persona for female authority and leadership, Palin has made the biggest step forward in feminism since Madonna channeled the dominatrix persona of high-glam Marlene Dietrich and rammed pro-sex, pro-beauty feminism down the throats of the prissy, victim-mongering, philistine feminist establishment…

As a dissident feminist, I have been arguing since my arrival on the scene nearly 20 years ago that young American women aspiring to political power should be studying military history rather than taking women's studies courses, with their rote agenda of never-ending grievances.
Palin appeals to Paglia in the same way as a Sicilian matriarch in Philadelphia who owned a butcher shop, or their landlady when she was growing up in upstate New York who was a farm woman "as physically imposing as her husband"–in short: practical, hardy, sensible women, who dealt head on with the actualities of life and toughed it out together with their men. She admires these qualities in Sarah Palin's "brand of can-do, no-excuses, moose-hunting feminism", as opposed to the froufrou crowd in Ensler's camp of urban sophisticates.
Frontier women were far bolder and hardier than today's pampered, petulant bourgeois feminists, always looking to blame their complaints about life on someone else.
What appeals to me in Paglia is the same thing I find appealing in the late Paul Feyerabend–their resistance to go and graze with the herd. The word iconoclastic has been used on Feyerabend, and I think the same can be said of Paglia–not that they simply shock the establishment, but because they actually assume the task of thinking for themselves. Theirs is therefore a singularity of thought that appears radical, but really boils down to just sensible questioning of entrenched intellectual dogma. If it is radical, it is certainly not rabble-rousing, but sobering. Paglia calls herself a dissident feminist. I guess in this Obama era of euphoric sloganeering, being dissident is what goes for having the faculty for cold, hard reality-check.