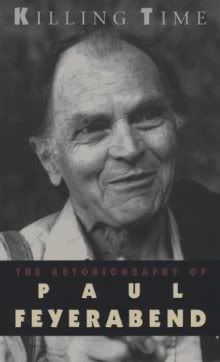 Another surprisingly reader-friendly book is Paul Feyerabend's seminal essay, Against Method. In the preface, he explains the original design as a dialogue with Imre Lakatos, who died before they could complete the project. Thus, what we have is only Feyerabend's part of a bigger tome that should have been For and Against Method. (The dialogue has since been imaginatively reconstructed under this title by Matteo Motterlini from the two men's published works, transcripts of lectures, and correspondences.) It is not a systematic treatise, Feyerabend explains, but a letter to a friend and addresses his idiosyncracies…
Imre Lakatos, was a rationalist, hence rationalism plays a large role in the book. He also admired Popper and therefore Popper occurs much more frequently than his 'objective importance' would warrant. Imre Lakatos, somewhat jokingly called me an anarchist and I had no objection to putting on the anarchist's mask. Finally Imre Lakatos loved to embarrass serious opponents with jokes and irony and so I, too, occasionally wrote in a rather ironical vein. (p. vii)
If only more scholarly writing is approached in such relaxed, easy going manner, and, also: with humor. I can imagine the author giving a knowing wink-wink to the reader as he needles Popper's "objective importance". The "serious (i.e., grim) opponent" is of course his former teacher Karl Popper of the critical rationalist school (Logic of Scientific Discovery), to whom he reserves his most abrasive sarcasm.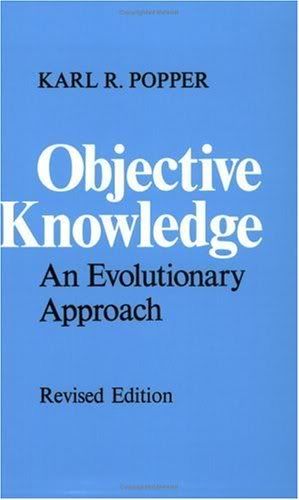 (Source: scienceblogs.com/ethicsandscience)
Popper's philosophy, which some people would like to lay down on us as the one and only humanitarian rationalism in existence today, is but a pale reflection of Mill [e.g., On Liberty]. It is specialized, formalistic and elitist, and devoid of the concern for the individual happiness that is such a characteristic feature of Mill. We can understand its peculiarities when we consider (a) the background of logical positivism which plays an important role in Logic of Scientific Discovery, (b) the unrelenting puritanism of its author (and most of his followers), and when we remember the influence of Harriet Taylor on Mill's life and philosophy. There is no Harriet Taylor in Popper's life. (p. 34, notes)
Ouch! This jab is a tad below the belt. Feyerabend, putting on the "anarchist's mask", eschews any systematized 'logic' of doing science according to the formalisms of Popper, here painted as a morally unwavering (and frigidly chaste) Javert of Les Miserables. In its place? Anything goes (p. 19), he famously prescribes.
There is no guarantee that scientists will solve every problem and replace every theory that has been refuted with a successor satisfying the formal conditions [of critical rationalism]. The invention of theories depends on our talents and other fortuitous circumstances such as a satisfactory sex life [wink-wink]. (p. 153, underline mine)

I grant that business, religions, special professions such as science or prostitution, have a right to demand that their participants and/or practitioners conform to standards they regard as important, and that they should be able to ascertain their competence… The standards taught [however] need not be 'rational' or 'reasonable' in any sense, though they will be usually presented as such; it suffices that they are accepted by the groups one wants to join, be it now Science, Big Business, or The One True Religion. After all, in a democracy 'reason' has as much right to be heard and to be expressed as 'unreason' especially in view of the fact that one man's 'reason' is another man's insanity. (p. 161, underline mine)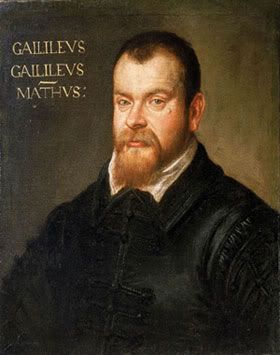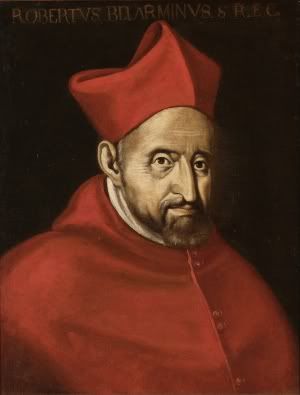 The bulk of the book (chapters 6 to 14) examines the epic battle between Galileo and the Catholic Church for the soul of Copernican cosmology–the emblematic test case of scientific methodology. Recounting the affair with rich historical detail from original sources, Feyerabend demonstrates that Galileo–the hero of science–was in fact not behaving 'scientifically', at least according the claims of Popper's critical rationalism of what it means to be scientific.
How does [Galileo] manage to introduce absurd and counterinductive assertions such as the assertion that the earth moves…? One anticipates that arguments will not suffice–an interesting and highly important limitation of rationalism–and Galileo's utterances are indeed arguments in appearance only. For Galileo uses propaganda. He uses psychological tricks… [which] lead him to victory. But they obscure the new attitude towards experience that is in the making, and postpone for centuries the possibility of a reasonable philosophy. They obscure the fact that the experience on which Galileo wants to base the Copernican view is nothing but the result of his own fertile imagination, that it has been invented. (p. 65, underline mine)

How can we lure them away from a well-defined, sophisticated and empirically successful [Ptolemaic] system and make them transfer their allegiance to an unfinished and absurd hypothesis?… It is clear that allegiance to new ideas will have to be brought about by means other than arguments. It will have to be brought about by irrational means such as propaganda, emotion, ad hoc hypotheses, and appeal to prejudices of all kinds. We need these 'irrational means' in order to uphold what is nothing but a blind faith until we have found the auxiliary sciences, the facts, the arguments that turn the faith into sound 'knowledge'. (p. 114, underline mine)

Now, what our historical examples seem to show is this: there are situations where our most liberal judgments and our most liberal rules would have eliminated a point of view which we regard today as essential for science, and would not have permitted it to prevail… The ideas survived and they are now said to be in agreement with reason. They survived because prejudice, passion, conceit, errors, sheer pigheadedness… opposed the dictates of reason and because these irrational elements were permitted to have their way. To express it differently: Copernicanism and other 'rational' views exist today only because reason was overruled at some time in their past. (p. 116)
Prejudice, passion, conceit, errors, sheer pigheadedness. Galileo is starting to sound like the hysterical ideologues of the "settled science" of Climate Change (e.g., Al Gore, RealClimate). Or is it the other way around? Feyerabend essentially deconstructs the Galileo myth–the heroic triumph of reason over blind faith–and turns the table on the protagonist. Copernicanism, now proven correct, won, not by reason, but by playing dirty (a tactic at RealClimate). Refuted by the stronger, more sophisticated theory, belligerent Galileo resorts to 'propaganda' and 'psychological tricks' to convert people only on the strength of blind faith, and to overlook the voice of reason in the Church.
'[L]ogic was on the side of… Bellarmine and not on the side of Galileo', as the historian of science and physical chemist Pierre Duhem wrote in an interesting essay. (p. 132)
And yet the propaganda continues with the wholesale retelling in popular culture of the fairy tale of how valiant Sir Galileo slew the fire-breathing Church with the sword of scientific method to save the Copernican princess in the tower, thus re-asserting the ascendancy of Science, and behind it, Reason.
Links: