I have been blogging mostly about food recently at The Cyberflâneur. This was partly inspired by my current housemates' curiosity and enjoyment of food I make–mostly Filipino cuisine. I cook a big batch on weekends that would last me the week. I thus hardly eat out, except when my co-workers plan group lunches. I look at what Americans eat, and am not surprised that they struggle with obesity. The variety of meat, for example, is very limited, especially in the seafood department. This is my biggest dietary concern about living here in US as I was accustomed to a wide variety of seafood back home. (My mother comes from a small fishing village in the Philippines.) Salmon, for example, is the go-to fish here for omega-3 fatty acids, and is thus hailed and priced accordingly in restaurant menus. This "branding" is surprisingly carried over to the Philippines. Well, we don't need this health food trend back home as Filipinos have access to far more seafood choices that Americans have never even heard of.

Pitik-pitik, a lobster-like crustacean endemic in our fishing village of Estancia, Iloilo. They're called Moreton Bay bugs Down Under.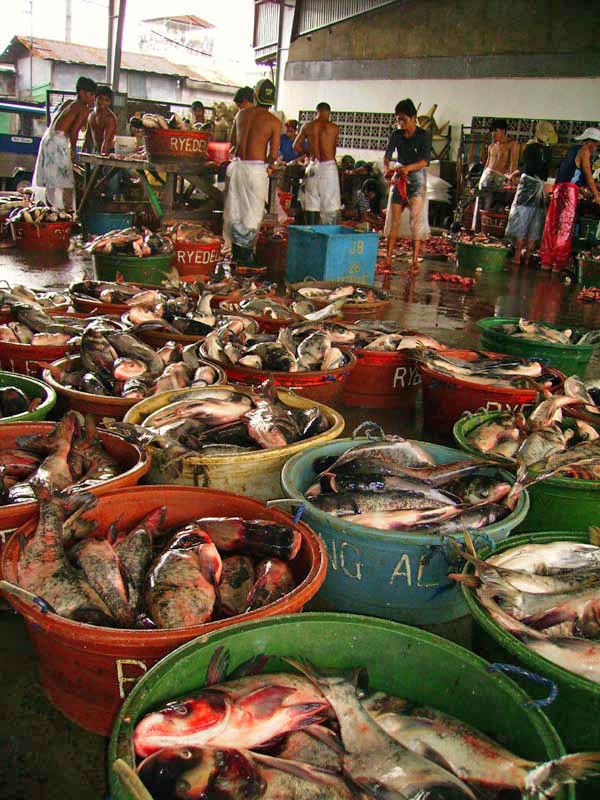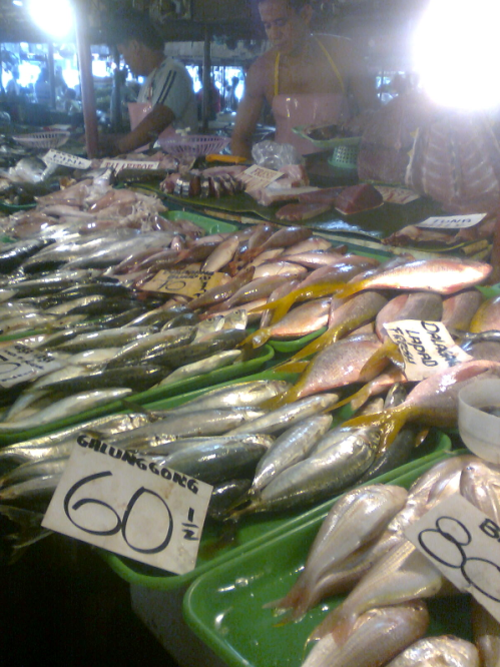 Is the price right? That would be $1.30 a pound!
I also detest the "whole foods" industry–yes, it is an industry–for branding health and well-being (organic, natural, green) as luxury. Just look at the prices, and who goes there to shop. I don't mind this industry ripping off affluent hipsters–those who have commodified the 1960s counterculture values–by selling them basically the same things but more exorbitantly by slapping on the "organic" label. It is as much a smokescreen for profits as the stone-wash of designer jeans that sell nostalgia for the Summer of Love. What I contest is the perception they prop up about healthy living (and eating) as not affordable to the average joe. Even fast foods have caught on and put a premium on salads and fruit bowls in their menu. Lettuce can't be more expensive to produce than beef!
Organic hummus and pita bread at the co-op should not be the only alternative to burger and fries. Asian stores offer much more reasonably priced items, that is, if you learn the cuisine, embrace their funky smell, and are able to navigate their cramped, labyrinthine aisles.

Super H-Mart: the mothership of Asian grocery stores (more…)